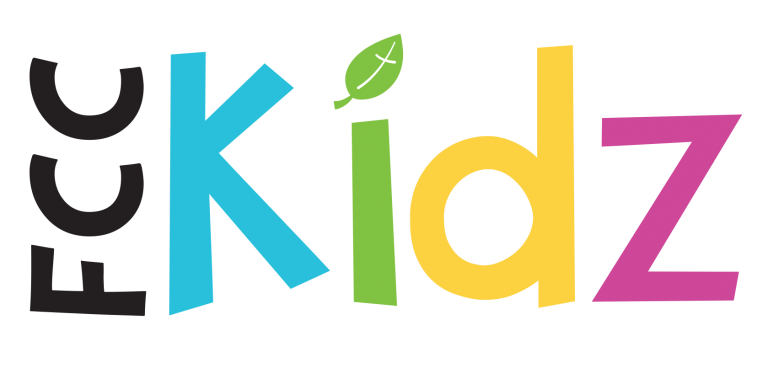 Our Children's program FCC Kidz is led by our Family Life Pastor, Andrea Andris, with the help of Tiffani Graber & Michelle Stilt. Tiffani is our Elementary Director and Michelle is our Early Childhood Coordinator. We have something for birth through 5th-grade. Our ministry programming will help your child become connected to the Church, while meeting new friends and engaging in fun activities. Most importantly, they will have opportunities to learn about what it means to have a personal relationship with Jesus Christ. We are here to help families and parents disciple children into a loving relationship with their Creator & Savior– Jesus!
Our Mission for all kids
Love God – Love People – Serve All
FCC Kidz is an important part of our mission as we partner with you to lead your kids to grow in their walk with Christ. Plus, it's just so much fun! We love teaching and laughing with your children!
If pacifiers and pre-made bottles are brought, we are asking that parents label them with the child's name.
Hand sanitizer and gloves (infant & Toddler rooms) will be available in all classrooms.
If a parent chooses to use cloth diapers, put a clean diaper in a gallon size Ziploc bag with the child's name clearly marked.  The soiled diaper will be placed in the same bag for return.
If you have any questions about what to expect, please don't hesitate to reach out and let us know. Our whole team is here for you and your family.
FCC requires all students and adults that will be using FCC transportation to fill out a medical release form. This year, we are using SmartWaiver and this form must be done online. This form is good for the whole 2021 year.
FCC Medical Release Form
Nursery services are available at the 9:30 & 11:00 a.m. services for birth – 3 years old.  We also have nursery at our Wednesday Worship time of 6:30 p.m. Providing your cell phone number helps stay in contact, if there is a need to alert you during the service. If you chose to take your newborn to the services, and you need to step out we do offer a Baby Break room located in room 309.
We are currently using "The Gospel Project" across all ages during the Sunday school hour each week.
It is God's plan to rescue His people from sin through the life, death, and resurrection of His Son, Jesus Christ. And it changes everything. Moral stories become a master plan. A church becomes a culture of grace. Good deeds become a holy mission.
The Gospel Project exists to point kids, students, and adults to the gospel of Jesus Christ. Through weekly group Bible studies and additional resources, all ages discover how God's plan of redemption unfolds throughout Scripture and still today, compelling them to join the mission of God.
The Gospel Project
Sundays at 9:30 am. We have Sunday school classes for kids of all ages. This is a great time for kids to learn Bible stories, how to use their Bibles, and more.
1st – 5th Graders Sunday Mornings during our 11:00 am service. Kidz church has high energy worship, fun games, lessons, and small group time to discuss what we have learned. It meets downstairs in the Kidz room, at the bottom of the slide. All kids should check in before heading to the programming,
Preschool – Kindergarten Sunday Mornings during 11:00 am service we have a church service for our preschool through Kindergarten aged children. It is a great time with games, crafts, a snack, and lesson geared to children in this age range. It meets in the PreK Room, room 315.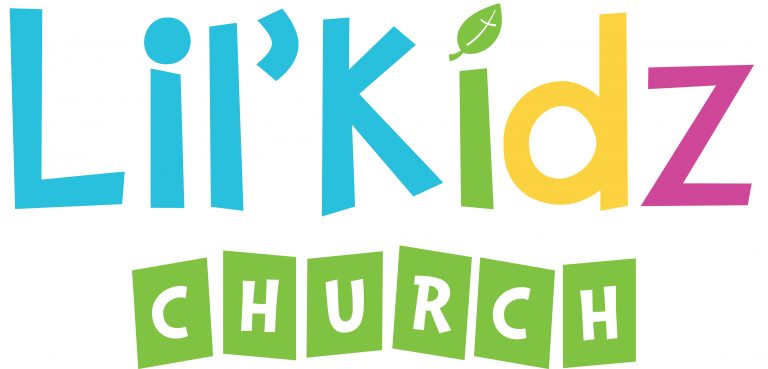 1st – 5th Graders Kidz Club meets at various times throughout the year, as an extension of FCC Kidz Ministry. Giving kids the opportunity for additional learning, growth in their faith and fun. Kidz Club is led by Tiffani Graber.
4 Year Olds – 5th Graders Wednesday nights 6:30-7:30pm, during the school year. Wednesday Night Stations are a great time for kids to get refilled during the week through learning and fellowship. We gear Station towards the learning of scripture and the practical application of that knowledge. Oh yeah, we also have a ton of fun!
"Finding Jesus" is a class for kids and their parents who are seeking to know more about baptism and taking that next step in their faith.
Here's a link to the booklet that we review during the class. Reach out to Andrea if you would like a copy!
(please note, page 2 of the booklet is intentionally left blank)